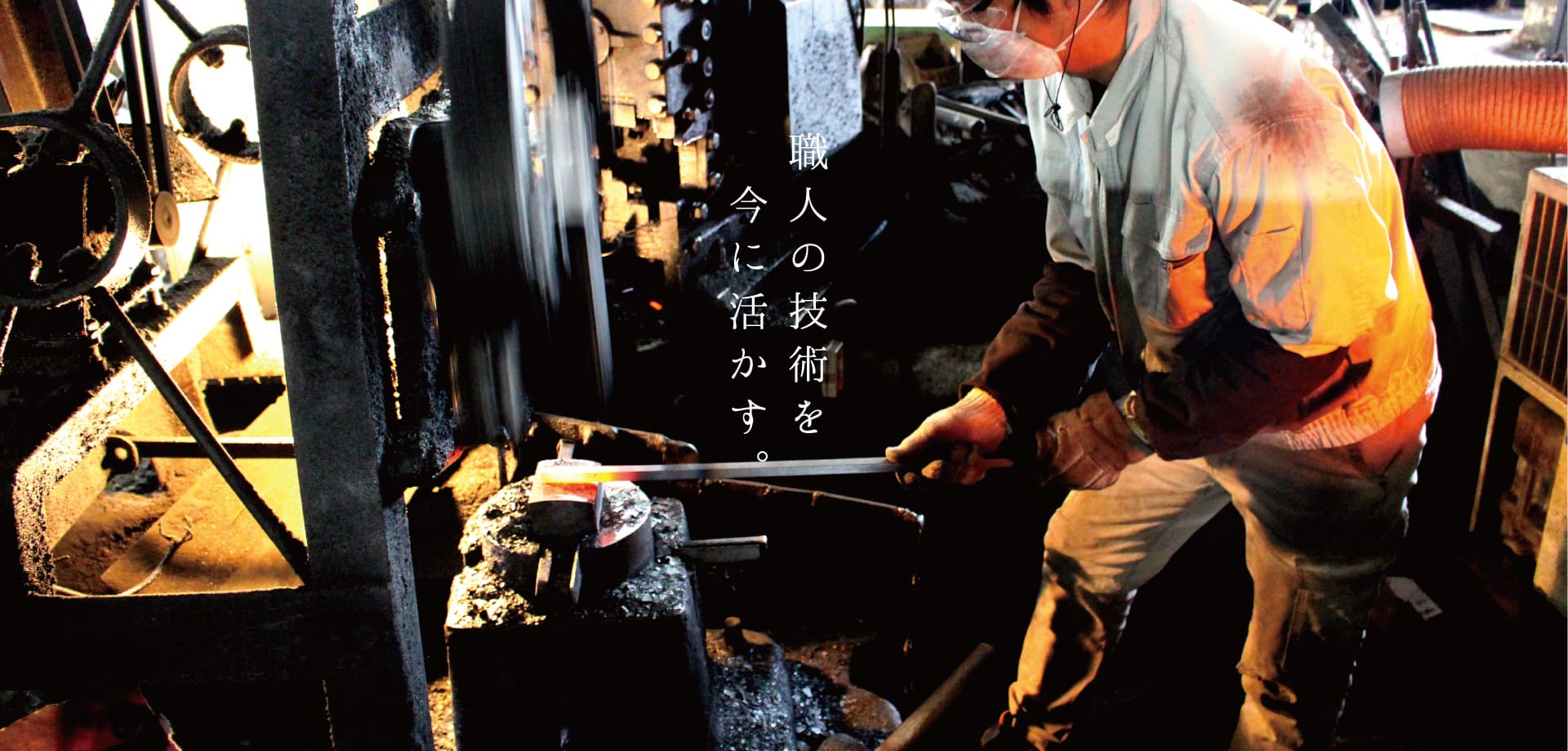 Banshu Miki Hardware Craftsmen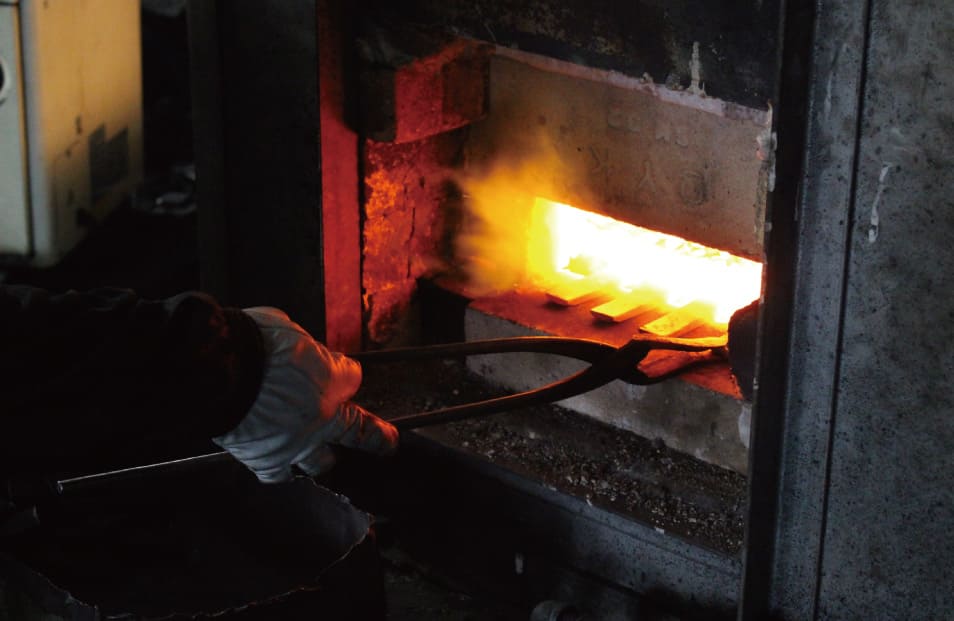 Masataka Miyawaki Chisel Mfg. Co., Ltd.
Masataka Miyawaki
Masataka Miyawaki, a chisel smith in Miki city, Banshu (currently Hyogo Prefecture), has been carrying on the tradition of chisel forging for generations.
His works, forged with the techniques he has accumulated over the past 60 years, are still highly appreciated by many.
YouTube/宮脇正繁さん鑿鍛冶、正孝さんを偲んで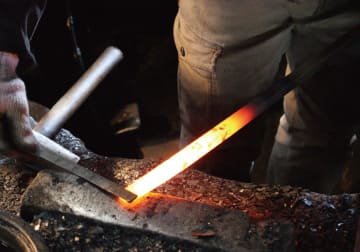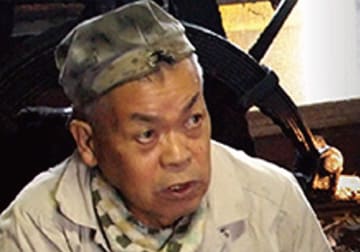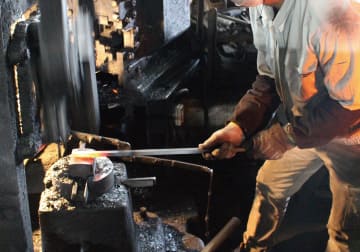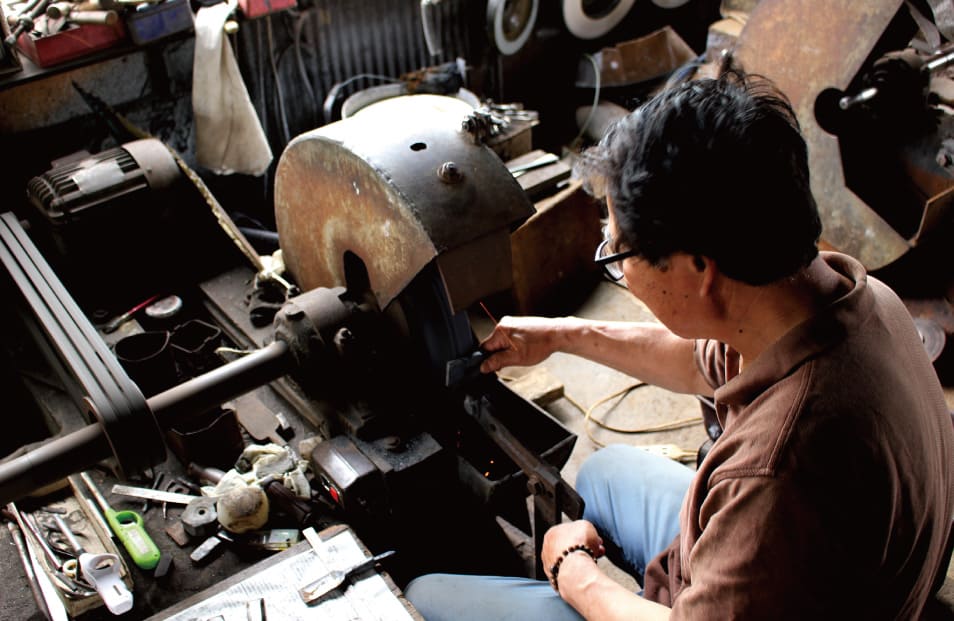 Ikuo Takashiba Chisel Mfg. Co., Ltd.
Ikuo Takashiba has been dedicated to this profession for 50 years. Having inherited Takashiba's unique lineage, he has dedicated himself to the pursuit of sharpness. The high quality of his numerous works, created with the utmost care and attention, has earned him great popularity among users.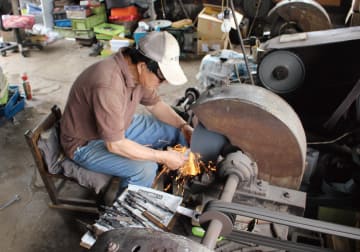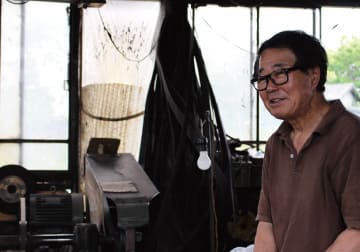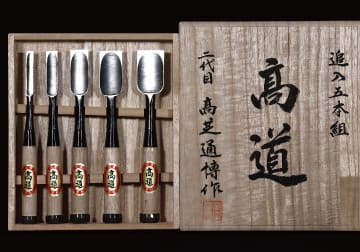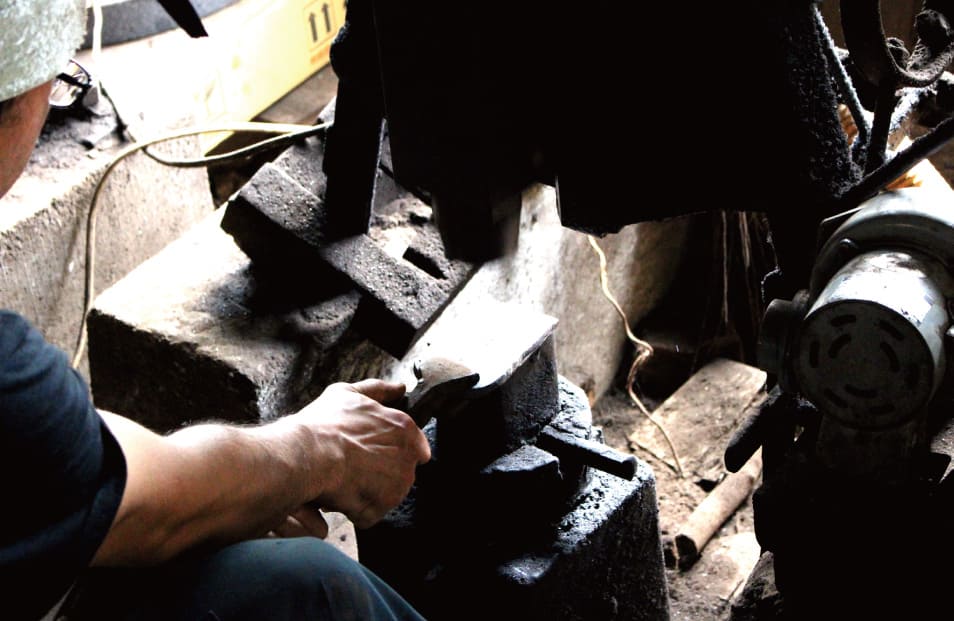 Yamamoto Plane Mfg. Co., Ltd.
Yamamoto Plane Mfg. Co., Ltd. was founded in 1919 in present-day Shiba town, Miki city, after Kiichi, the first generation owner, apprenticed himself to Utaro Kurokawa, a master craftsman of Miki plane blade in 1903, and learned the technique of plane blade manufacturing.
The third generation owner, Tessinsai Horaku, began learning the craft at the age of 18, and has devoted 50 years since then to his work as a planer. The fourth generation owner Hikoroku also started his career as a planer at the age of 25 and has since gained experience.
The two of them are currently working together to make planes.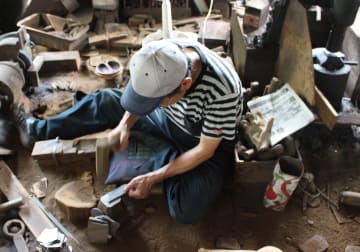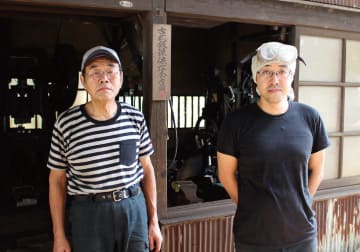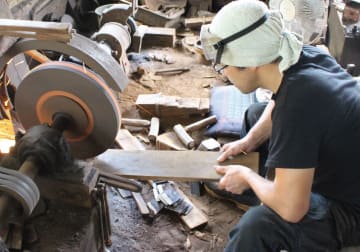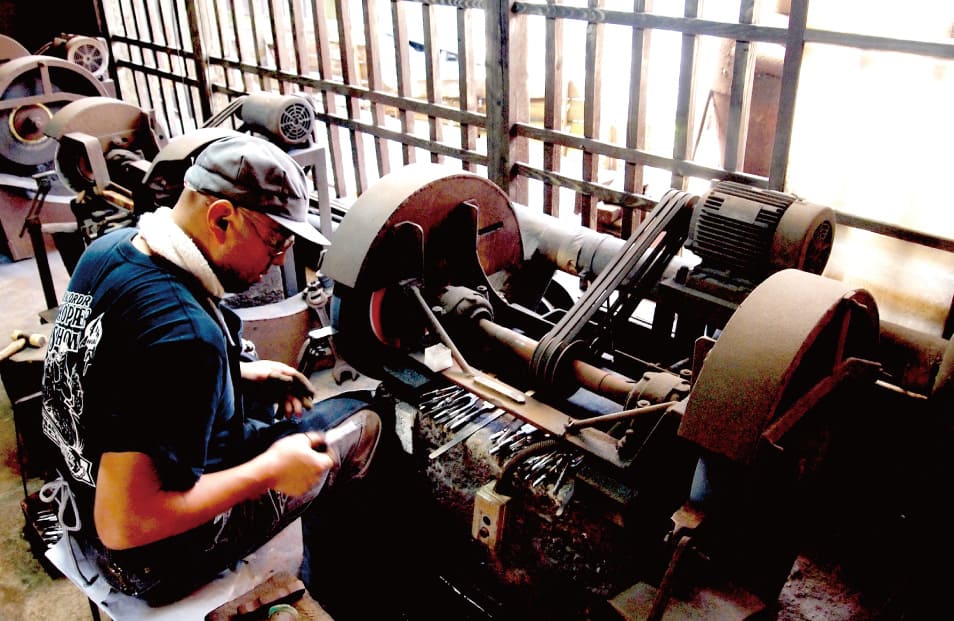 Ouchi Chisel Mfg. Co., Ltd.
In 1890, under the name of Ouchi Chisel Mfg. Co., Ltd. the company began manufacturing the oak leaf sealed "Ouchi Chisel". Since then, the company has been carrying on the traditional techniques for three generations. Toshiaki Ouchi, the fourth generation owner, pursues sharpness, which is the essence of blades, and produces high-quality chisels by taking advantage of their unique manufacturing method that fuses traditional techniques handed down for generations into the latest scientific technologies such as those of metallurgical microscopes and digital thermometers.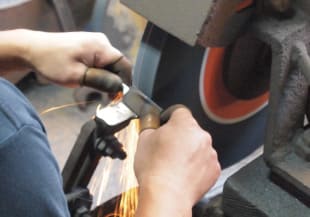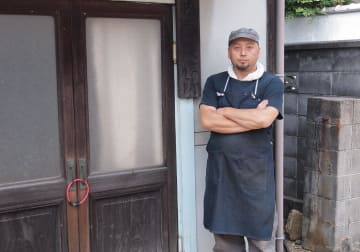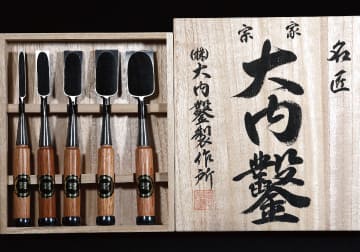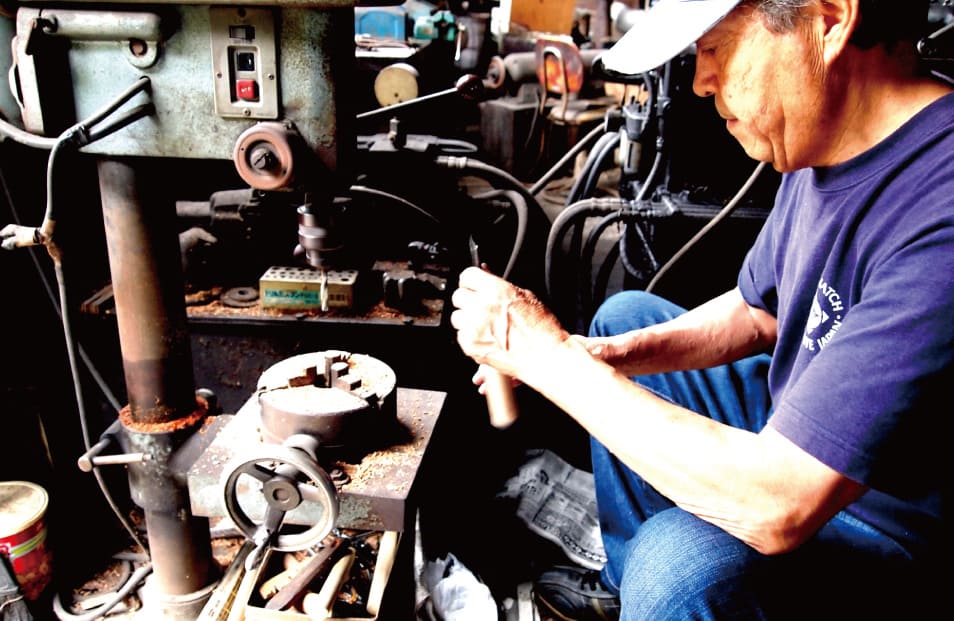 Koyama Edged-Tool Works Co., Ltd.
"The thoughts of the user and the craftsman toward the blade transcend time and space. I feel it is amazing." Kei Koyama
The company has been manufacturing chisels for professional use since the middle of the Meiji period in the 19th century, with its tradition having been passed down from the first generation owner, Yutaro Koyama, to the second generation owner, Ichitaro, to the third generation owner, Kazuo, and to the current fourth generation owner, Kei Koyama. They are committed to making better products, focusing not only on sharpness but also on making chisels that are easy to use.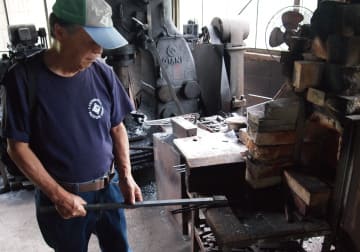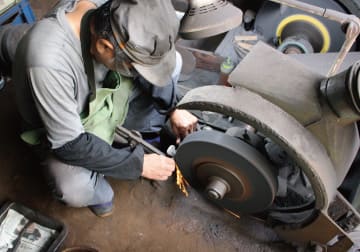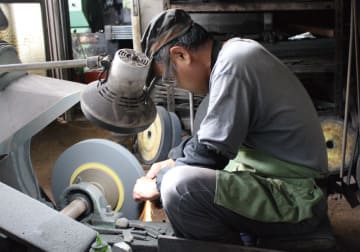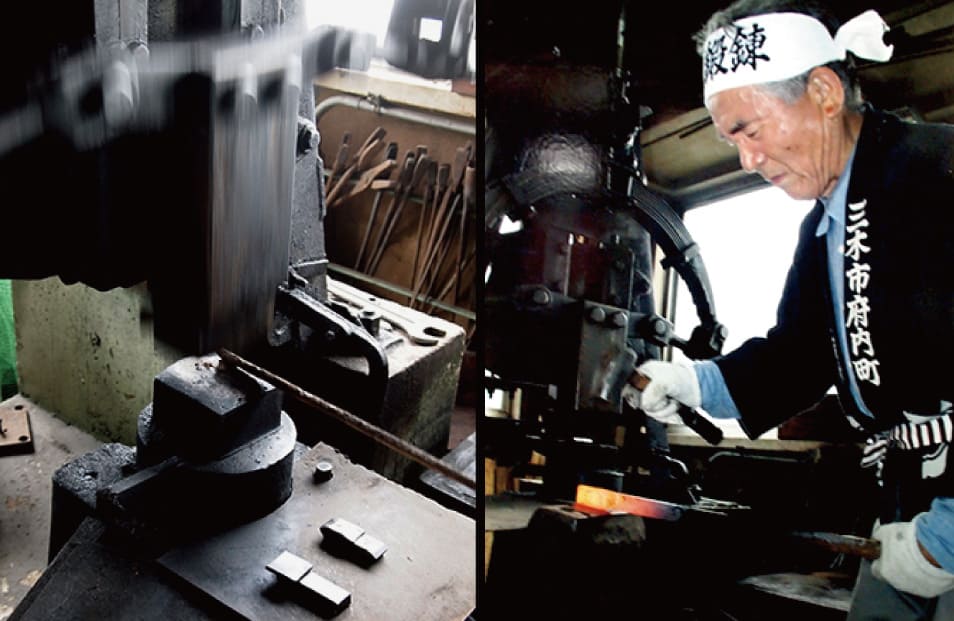 Iwasaki Chisel Factory
"Chisels for professional use made by Banshu Miki traditional craftsmen"
Eisuke Iwasaki, a traditional craftsman of Banshu Miki Forged Blades, entered the industry at the age of 26. Since then, he has been devoted to chisel-making for more than 40 years. Eisuke, the second generation owner, has inherited the name "Nobuhiro Hidari" from his parents, and is working hard every day in pursuit of "craftsmanship" that satisfies his customers, the craftspeople.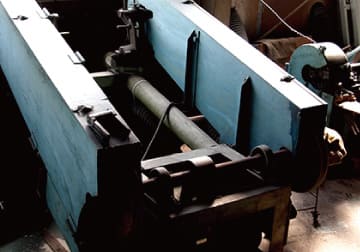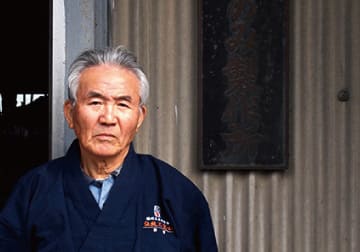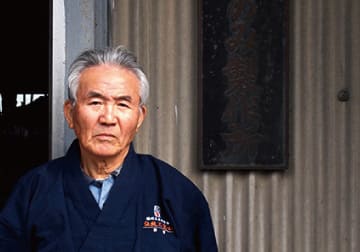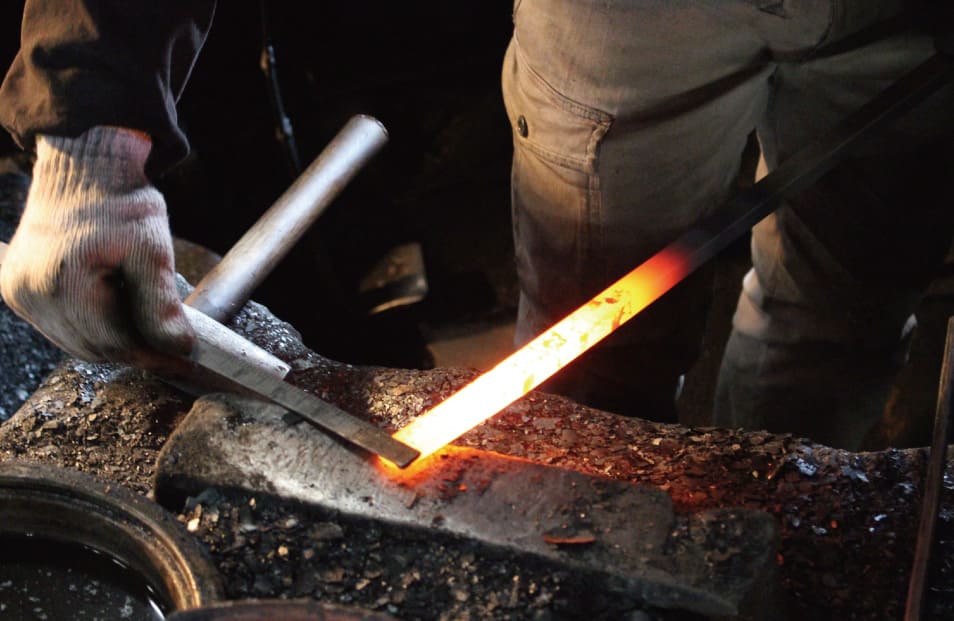 Ioroi Co., Ltd.
"Since our founding in 1914, we have been dedicated to chisel-making."
Mr. Hideo Ioroi, a chisel smith and a third-generation owner, has been preserving the tradition that has been handed down since 1914. Young craftsmen have also joined the company and are working day and night to hone their skills.
Having been able to work with the second owner for only a dozen years, he has acquired his knowledge and skills by seeing and thinking for himself. He has been tireless in his research, with many works on display in the exhibition room. His works, which are created with great care for the feelings of the users, have earned him the great trust of many craftsmen.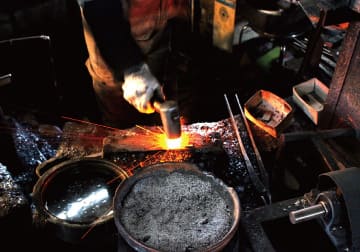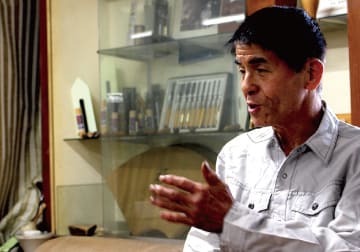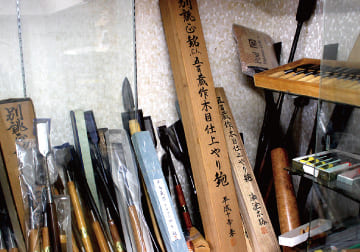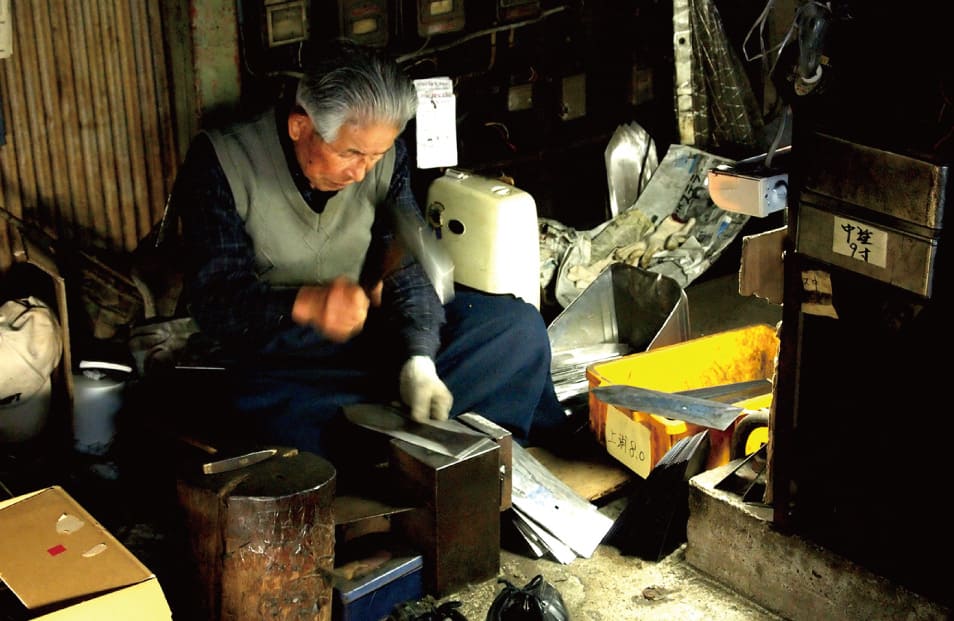 Ioroi Factory Co., Ltd.
"The finest trowel for professional use"
Since our founding in 1932, we have manufactured all kinds of trowels and tools for civil engineering and construction, with a focus on professional-use medium and finishing trowels. Under the motto of "craftsmanship that meets the needs of the times," we are committed to manufacturing easy-to-use and functional products.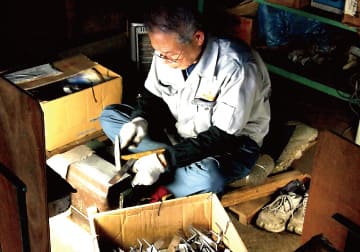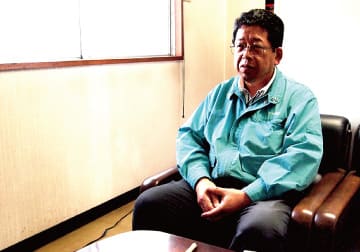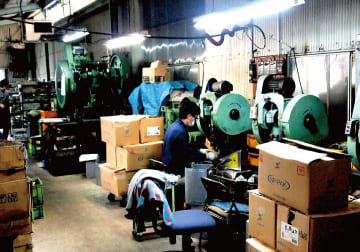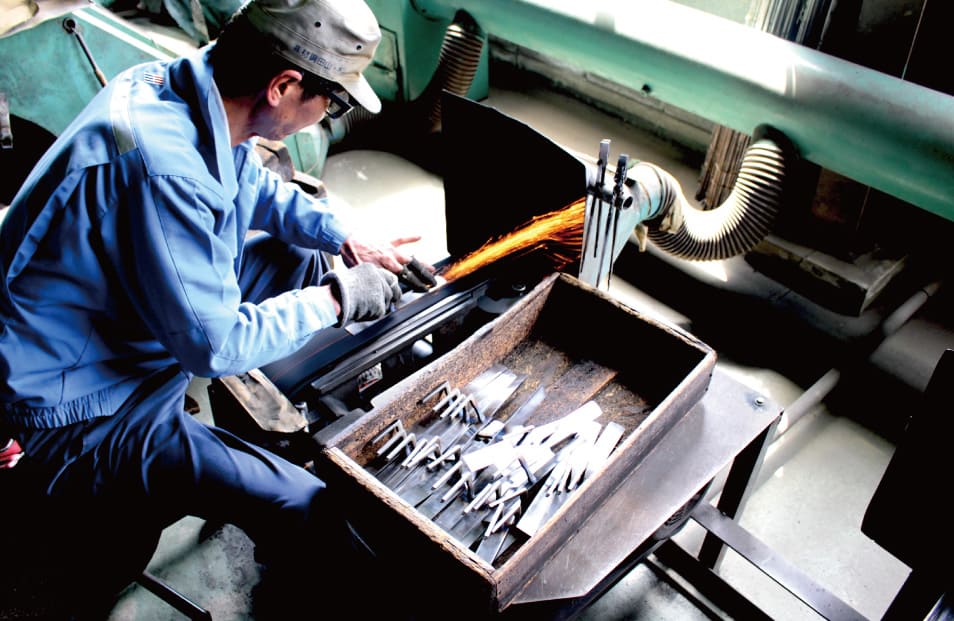 Kosaka Trowel Mfg. Co., Ltd.
"For nearly 100 years, we have been manufacturing plastering trowels for professional use."
Kosaka Trowel Mfg. Co., Ltd. has been in business for three generations since its founding in 1921, and continues to manufacture plastering trowels for professional use, including the "YAMAU" brand, striving to create products that will please those who use them. The trowels are highly supported by users, with many repeat purchases.